My new Skywatcher ED80 after long travel from China to Germany, and finaly to Croatia.
Fortunately, I fix everything :)
front1.jpg
front2.jpg
back1.jpg
back2.jpg
focuser.jpg
drawtube_before.jpg
drawtube_after.jpg
New imaging setup, now with homemade autoguider. For now only with RA guiding.

Guide scope: Orion 90mm f5.6 MAK
Guide cam: Philips Vesta, SC1 modified with "debayered" ICX098BQ chip :)
Guide software: PHD Guiding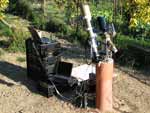 Whole setup. Too much wires and stuff :)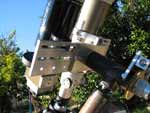 Picture shows TouCam SC3 moded webcam for guiding and Canon 300D for imaging.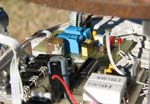 Microstep driver and clock generator with guiding relays.